New Haven County Renters Insurance
Your peace of mind matters to Advanced American Financial. If you rent your home, you might be required by your landlord or apartment management company to carry renters insurance. Even if renters insurance isn't required for you to maintain your lease, it's a good idea to have this type of coverage. Although the owner of your building is responsible for certain building damage and some accidents that may occur on the property, protection for your belongings is your responsibility. How will you replace your electronics, clothing, sports equipment, furniture and other items if they are stolen or damaged in a fire? Rental insurance can help.
---
Coverage for Your Belongings
We write customizable renters insurance policies to fit the needs of many different clients. You can set the deductible and limits that are right for you. We even offer full-value coverage that will replace personal property at replacement cost. Depending on your location, you may also wish to add flood insurance or extended limits in order to cover high-ticket items and collectibles.
Coverage for Your Life
Medical and personal liability are commonly covered by renters insurance policies. Medical liability will pay for treatment of certain injuries sustained by guests visiting your home. Personal liability coverage extends even beyond your dwelling to cover you or family members who live with you anywhere in the world. This coverage will pay out if you are held liable for injury to another person or for damage to someone else's property.
Wherever you live and regardless of who owns your home, you need a place where you feel comfortable and secure. Let Advanced American Financial help you feel more secure with affordable renters insurance. Get your free online quote today. To learn more, call our office during regular business hours.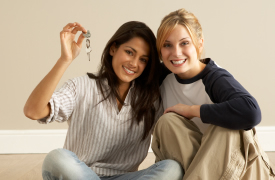 Get started now on a free, no-obligation
Renters Insurance Quote